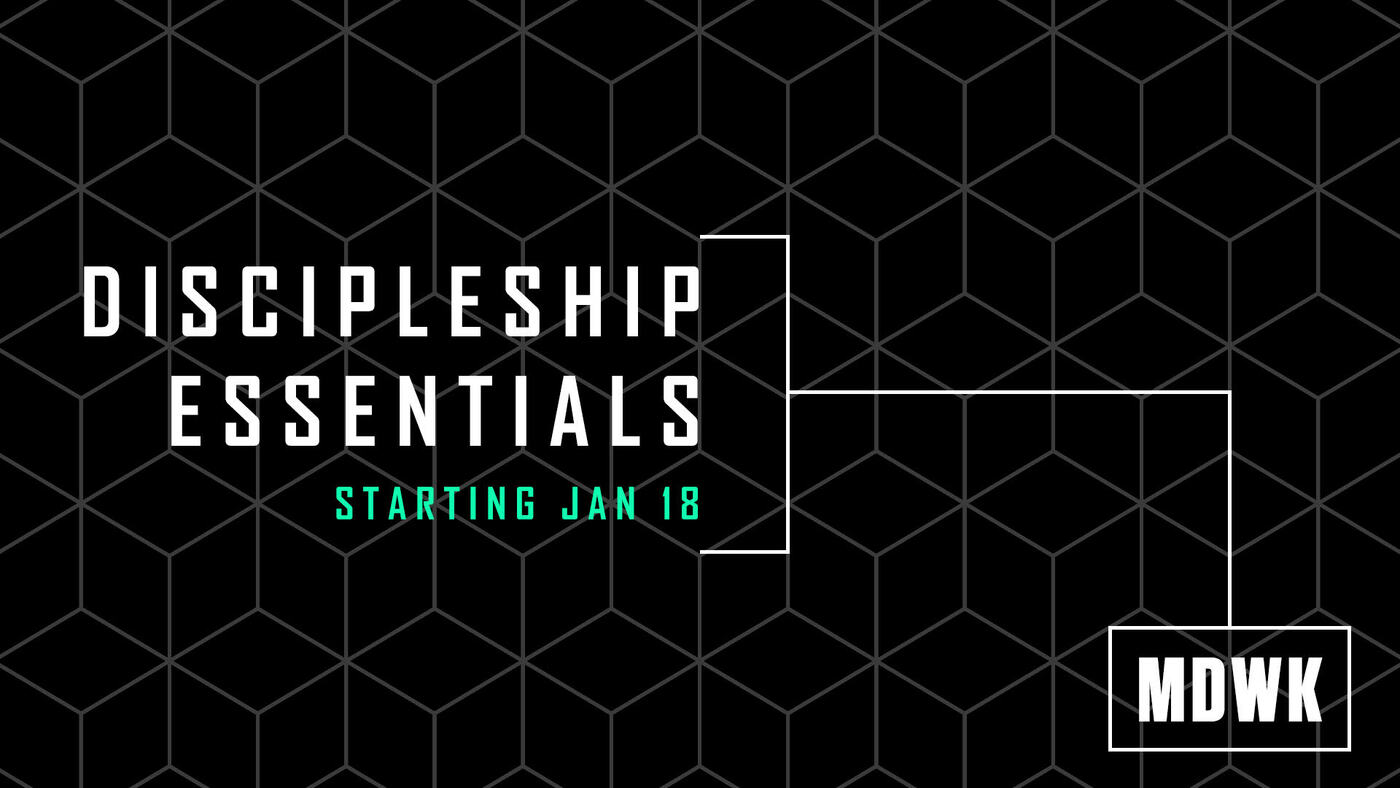 Our next MDWK series Discipleship Essentials starts Wednesday, January 18 and goes through February 8. What should a disciple be and do? Come learn about the fundamentals of discipleship and disciple-making with us, as we look at what a disciple is, what is means to "make disciples," and a strategy for how every believer can participate in this commission. There will be KidMin environments for PreK-5th grade and childcare for infants & toddlers. MS/HS students will be in with the adults in the sanctuary.
In an effort to make it easier for you and your family to attend MDWK, we are providing dinner at 5:30PM in the Cafe. Dinner will be served until 6:15PM and classes will start at 6:30PM. Parents should make sure their kids eat with them during dinner time. Check-in for kids environments begins at 6:15PM at the Cafe check in stations.
To help us get an idea of who will be eating dinner, please use the form below to RSVP.
Email Bradley (bradley@capstonechurch.org) with any questions.
Pizza will be available each week on a first come first serve basis for kids who prefer that to our weekly menu. If you want to be notified of the menu each week, click here and follow the directions to ensure that you receive MDWK notifications through the Capstone Church mobile app.
You only need to sign-up once per MDWK session. The RSVP below is for January 18 - February 8.
___________________________________________________________________________________